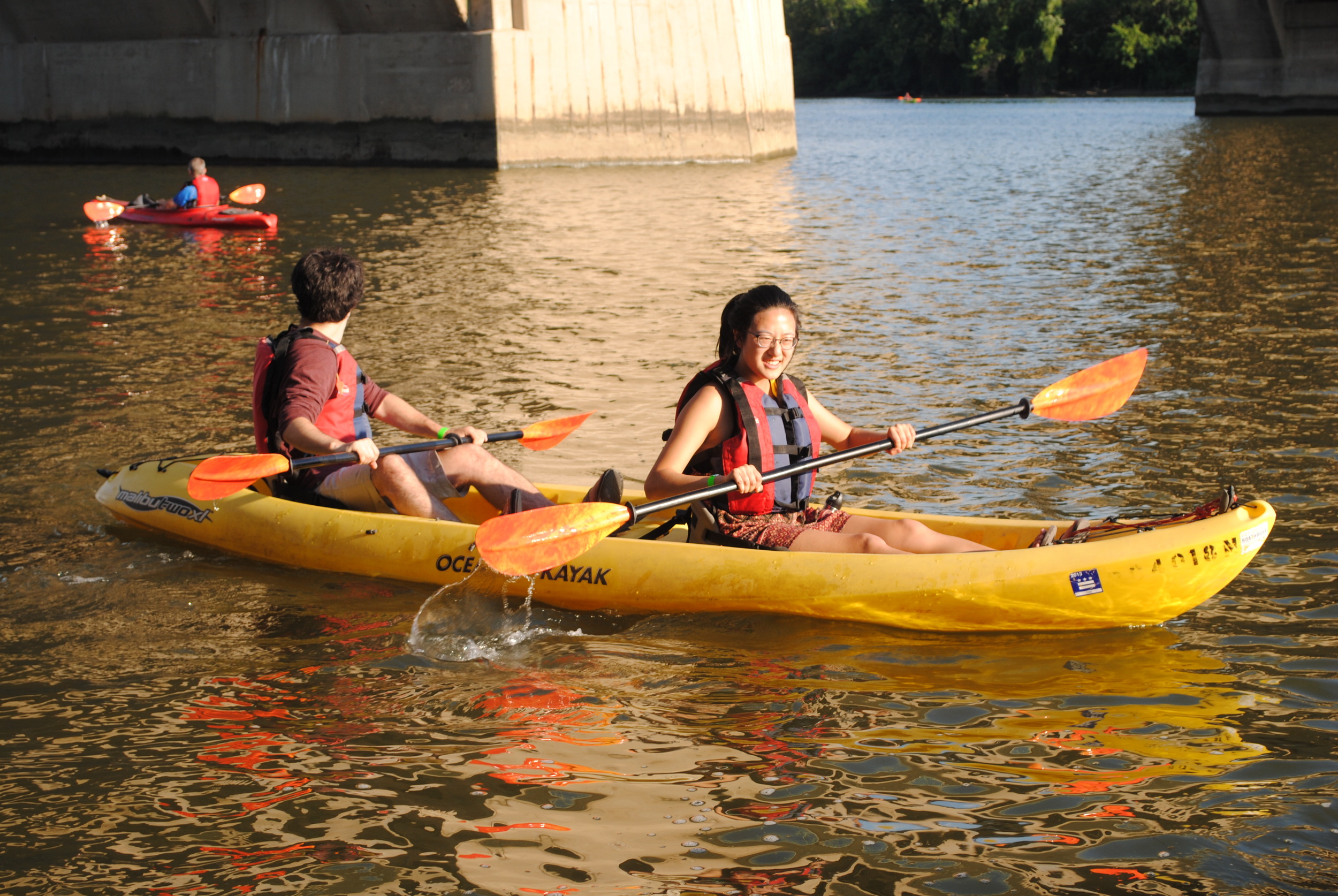 Tired of your typical Thursday evening happy hour?
Head down to the river for a summer paddle on the Potomac! We'll be out in at Key Bridge Boathouse in DC with Latino Outdoors on Thursday July 21, and we hope to see you there!
Come mingle, network, and enjoy the great outdoors. All are welcome, but space is limited. Register today and reserve your FREE spot in a canoe, kayak, or stand-up paddleboard. This event is appropriate for all skill levels. Beginners and experts are welcome!
Be sure to bring a little money with you on the water because our friends at NautiFoods, the city's first food boat, will be out on the water serving delicious summer treats. Best of all, 20% of the NautiFood's proceeds for the evening will go to Latino Outdoors and Potomac Conservancy!
This event is sponsored by Latino Outdoors and Potomac Conservancy, and was made possible by a generous donation from Boating in DC at Key Bridge Boathouse. Thank you to our supporters!