A Look at the Conservation Values of Private Land
Whether you like driving down country roads, watching wildlife, hunting game, eating just about anything, or simply drinking clean water, conservation affects you. Most of us are familiar with parks and wildlife management areas as ways to protect critical lands and make land available for public use. But what about the privately owned land that makes up the majority of the United States?
Luckily, landowners can protect their lands from development by utilizing an important tool called a conservation easement.
Since 1993, Potomac Conservancy has been working with landowners and partner organizations to preserve private lands through conservation easements. As an accredited land trust, we work one-on-one with local landowners to protect streamside forests and ensure working lands are productive and river friendly. Together, we have protected over 13,000 acres of forested and agricultural lands to date. This land is forever protected from unsustainable development and misuse, while remaining private.
Even if you do not own land or have access to private property, you still benefit from private land preservation. Private lands protected with conservation easements provide a variety of benefits for everyone and everything.
Over the next few months, Potomac Conservancy's Land Protection program will be showcasing the important natural and agricultural characteristics of private lands through a series of photo essays featuring photographs and landowner stories from protected properties in Maryland, Virginia, and West Virginia. The essays will focus on five main topics: wildlife, wildlife habitat, open space, rural community, and water quality. Look for the first essay next month!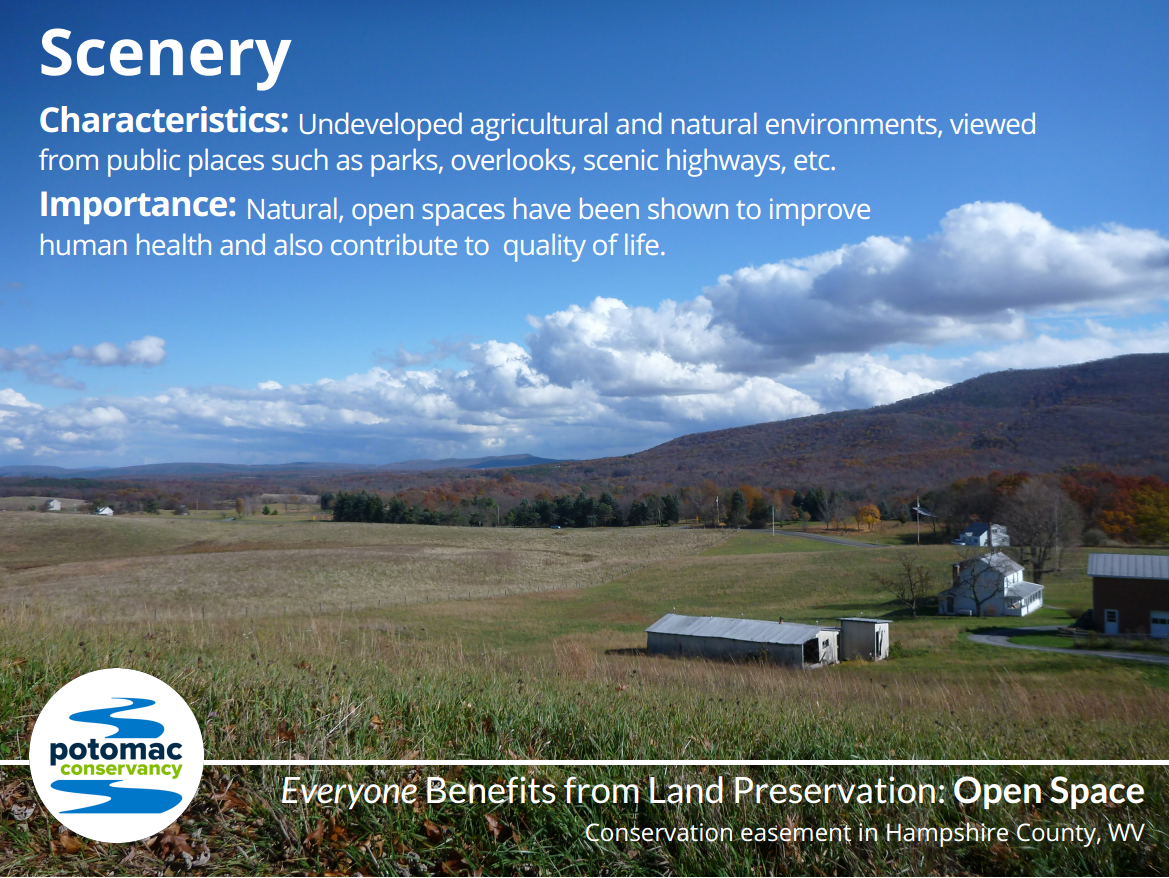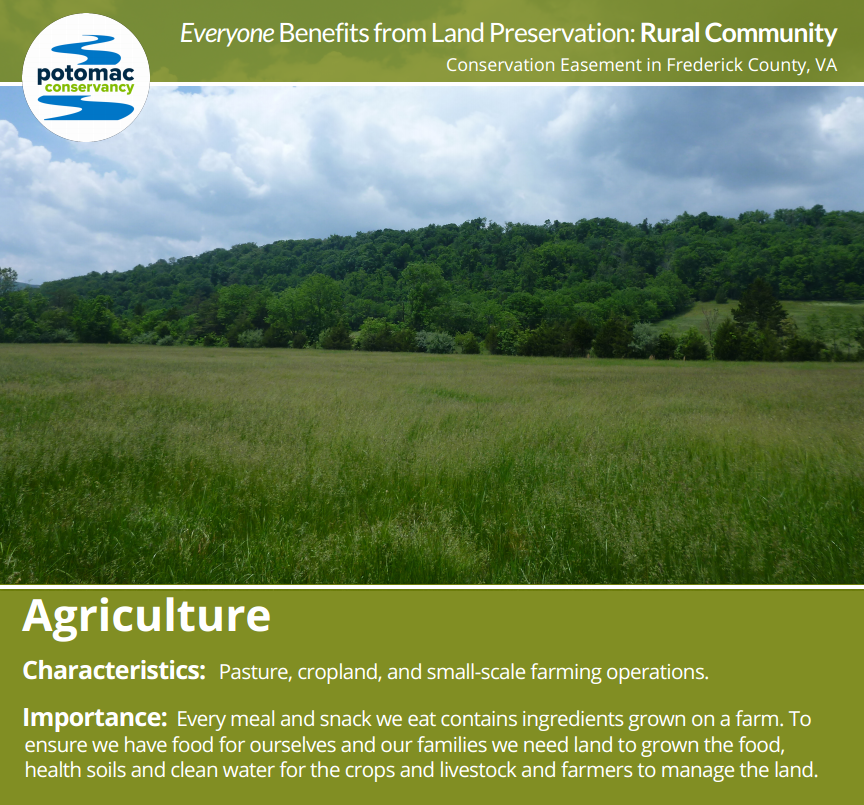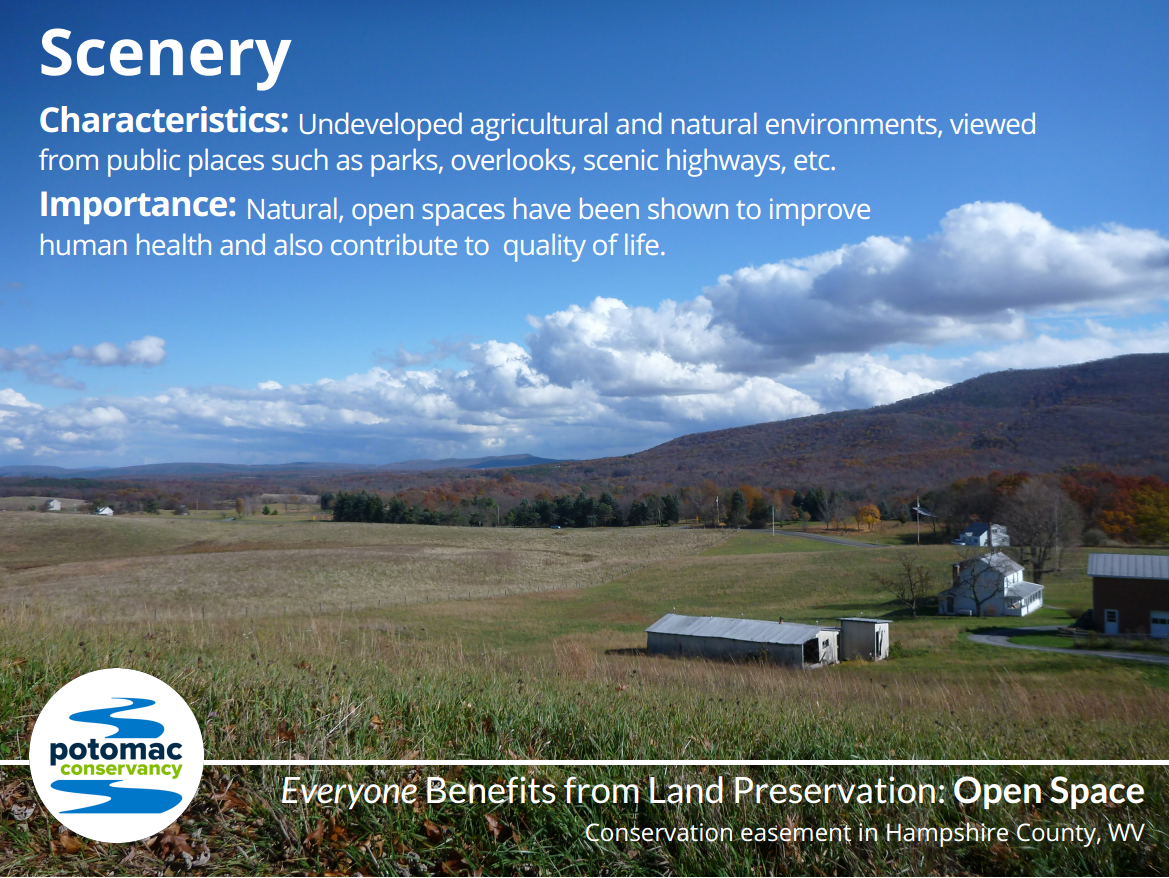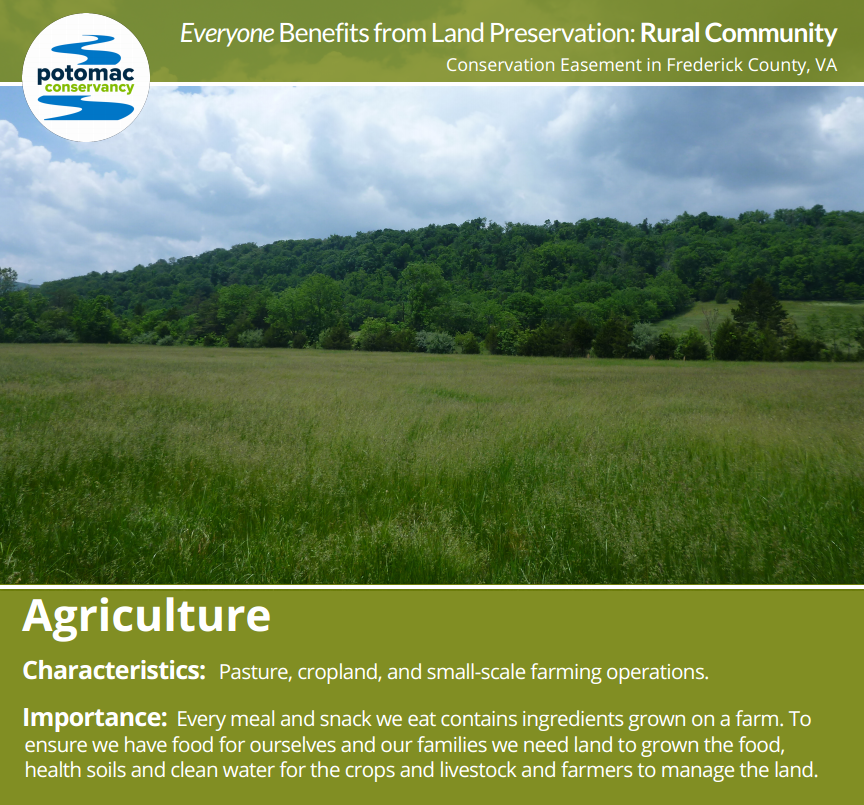 Interested in Land Conservation?
Would you or someone you know like to leave a legacy by protecting the natural resources, beautiful scenery, and unique characteristics of his or her land with a conservation easement? Maybe you don't have land but would like to learn how to support private land conservation?
Visit www.potomac.org/lands for more details or call or email me, Tracy, at 540-667-3606 or lind@potomac.org in our Winchester, Virginia, office.